Vision
To implement Global sustainable Information Technology and Media solutions that improve the way businesses interact in the 21st century.
Mission
Empower our customers with incredible and precise solutions specifically designed and tailored to solve their problems, and also accelerate and offer a smooth transition to the world's digital migration by offering uniquely designed IT and Media solutions.
Managing Director
Director – Operations, and Communication
A professional journalist endowed with an in-depth knowledge in communication, customer service, public relations, research for feature stories, scriptwriting and producing news stories. Competent at building strong brands, fact-checking, proof-reading, formatting, and editing. Keen on dynamic team building, integrity, hard work and sincerity. She Encourages strong customer service, and relation skills, while expanding globally to different territories so as meet the company's business-oriented goals.
Director – Information Technology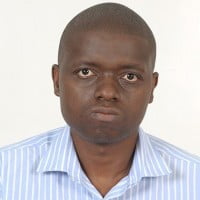 Emmanuel Choka, a holder of a degree in Bachelor of Technology (Computer Technology), and also a certified .Net Developer, is an information technology professional with a lot of experience in software development. He has developed several software, and also has holistic expertise in Information Technology even in fields that are not software-oriented per se, as he has worked as both system administrator and software developer, for various companies.
Director – Sales, and Marketing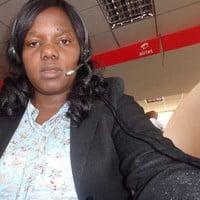 An experienced journalist knowledgeable in communication, customer service, public relations, business. Competent at business management, marketing, film production, but with a great passion and talent as a business strategist. Responsible for the company's customer relations and mainly focused on business managerial roles, to ensure that the company meets it's long term business-centric objectives, in a precise, strategic, and timely manner.